Some Of Our Moves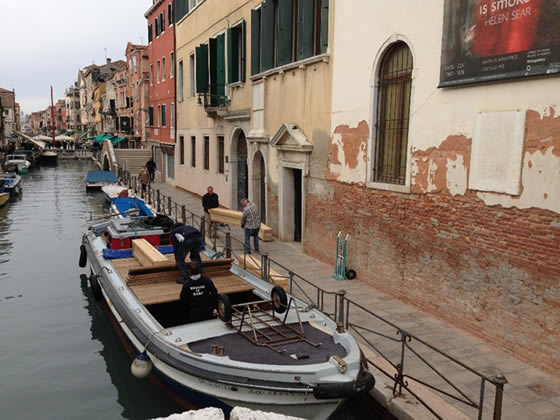 UK To Venice
As you know Venice is an Island and everything has to be transported by boat from the mainland. So we arranged for a boat to meet us on the mainland. We arrived at the loading dock at our agreed time loaded the boat with the help of the crew and then made the 20 minute journey through the water ways of Venice to our delivery address.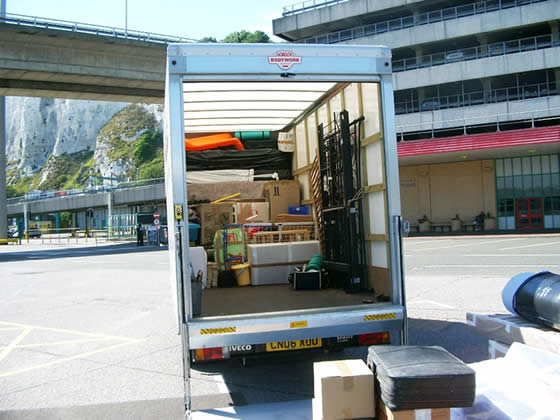 Vienna To Brighton
Travelled from Vienna to Brighton crossing from Calais to Dover and this is us at the Dover customs check where sometimes we have to unload almost all of the van, so they could do their checks. All of this took just over an hour thankfully it was a nice day, and managed to still deliver in Brighton on time.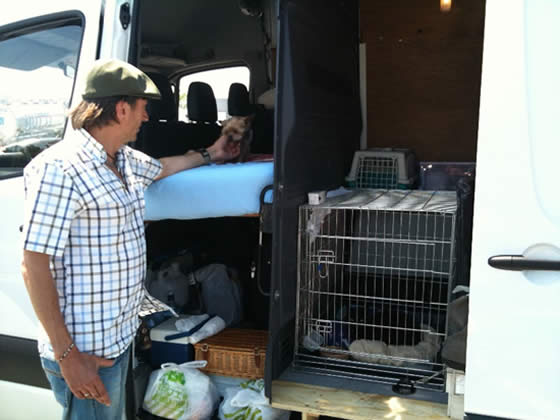 Devon to France
One of our moves that included a dog along with the customers and their belongings. Here we are taking a break and the customer giving the dog some food and attention that's well deserved, before the next part of the journey begins.
What We Do
We provide our customers with a great service that is tailor to their needs. It's not difficult to provide a great service all it takes is good communication and our 20 plus years of experience and together we make it a stress-free move.
You don't have to take our word for it because our customers are happy to share their experience with you!!
As part of our package we offer our customer the option to travel with us free of charge not only them but any pets they might have also. Over the years our customers have told us time and time again how helpful this had been for them.